TF-M1C
$6,500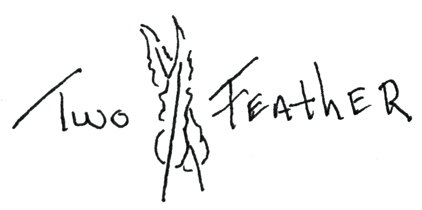 We have a deep passion for creating some of the world's most respected and sought after custom cues. Our Gallery Collection celebrates the originality of custom, investment-grade collectible cues. Each cue is a work of art. These cues showcase our craftsmanship, creativity and desire to build the finest cues using the most exotic materials from around the world. The Gallery Collection has three series that are categorized by their edition size.

MASTERPIECE SERIES:
Edition Size: 1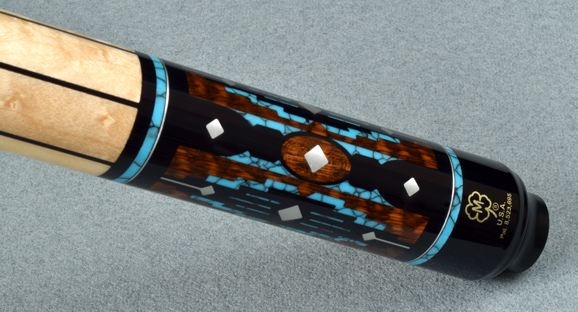 Features:

Birdseye maple forearm
Black urethane no-wrap handle & sleeve
12 sets turquoise, snakewood, black urethane & pewter points
6 sets snakewood, birdseye maple, turquoise & pewter handle inlays
6 sets snakewood, turquoise & pewter sleeve inlays
Turquoise & silver rings
McDermott stainless steel quick release joint
One of a kind, handcrafted masterpiece
Comes with two i-Shafts, i-2 & i-3

The TF-M1C has been sold.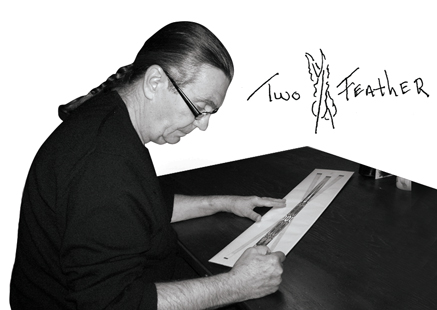 Anthony "Two Feather" Squadroni has been designing pool cues for over 25 years. Many of his award winning cue designs have been featured in publications and shows internationally. Two Feather's work is inspired by his native American heritage and his love for the game of billiards. We are proud to work with Two Feather on this Gallery Collection cue.