Login
|
Create Account
|
Gift Certificate
|
View Cart
|
Dealer Locator
|
Cue Registration
|
Mobile
| | |


New McDermott Cues
New i-PRO
High-Performance Shaft


Our Most
Radial Consistent
Shaft
Ever
Over 60 popular McDermott cue designs that have been tailored to meet the specifications for carom.
New Break/Jump Cues
Stinger Break/Jump Cue
MSRP: $225
Sledgehammer Break Cue
MSRP: $275
Lucky Jump Cue
MSRP: $75
Lucky Jump Cue
MSRP: $75
Featuring backpack-style shoulder straps!
MSRP: $170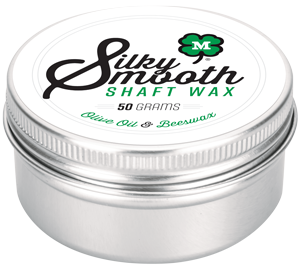 Silky Smooth Shaft Wax cleans,
seals & conditions wood shafts.
Makes shaft smoother to the touch.
MSRP: $7.50
The Training Cue features a full size and weight cue ball attached to the tip. A perfect training tool for kids and beginners to prevent mis-cues and damaging the table cloth. Teaches proper ball contact to improve shot accuracy and consistency.
MSRP: $42