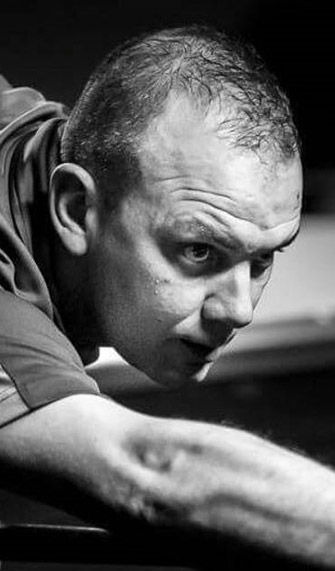 "Jockey"
10-Ball, 9-Ball, 8-Ball, Straight Pool & One Pocket
Playing Cue: G224 with an i-2 shaft
Break/Jump Cue: Stinger Cue with Stinger jump handle
McDermott Ambassador Since: 2016
Competes: United Kingdom and Europe
Home Club: Minnesota Fats — Telford, United Kingdom
Favorite Venues: The Wynn Hotel — Las Vegas, Nevada
Tips/advice for aspiring players:
Never give up and believe in yourself.
Best advice he received from someone:
Practice with a focus.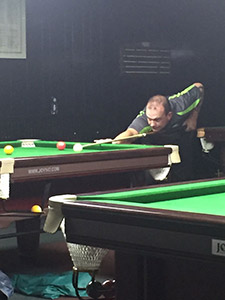 2016 GB 9-Ball Tour — Challenge Cup II — Tier II —

Champion

— Telford, Great Britain
2008 Super League National —

Champion

2005 International Pool Tour Qualifier
2002 World Team Champion — Wales
James Brennan has been on the local and international 9-ball pool seen since he was 16 years old, winning numerous local and national team events including a World Team Championship for Wales in 2002.
With so much hype around the International Pool Tour in 2005, Brennan decided to try his hand at American pool where he qualified for the last stages of the tournament before the tour folded.
After an etended break from the sport James decided in November 2015 to take up 9-ball pool again and compete in the GB9 Tour in the United Kingdom. Brennan made it to the semifinal round in event 1 (Challenge Cup I) of the GB9 Tour. Event 2 (Challenge Cup II) of the GB9 Tour brought even more success as Brennan earned the event's tier II championship title.
Now with the support of McDermott, James hopes to continue climbing up the amateur rankings and eventually earn professional status with the next few years.